The West Bengal Council Of Rabindra Open Schooling
As formal education could not reach out to all sections of society covering all categories of people, Open Learning System makes it possible to include different sections of men and women of different age group. To meet the need for Open Learning System State Open School came up as a wing of the School Education Department in 1997. Renamed as Rabindra Mukta Vidyalaya (RMV)in 1998, it grew into a Statutory Organization with effect from 1st August, 2001 on the basis of Rabindra Mukta Vidyalaya Act, 2001, passed by the West Bengal State Legislature. The Act has been amended first in 2002 and next in February 2006. The amended Act has come into effect from the 1st January, 2007. According to the amendment of February, 2006 the Rabindra Mukta Vidyalaya has been renamed as the West Bengal Council of Rabindra Open Schooling (WBCROS). The West Bengal Council of Rabindra Open Schooling imparts open learning through self-study materials and personal contact programmes. More flexible and less rigid rules and procedures have been formulated taking into account the special need and circumstances of the target group of learners for whom the W.B.C.R.O.S is conducting study, examination and certification at the Secondary (class X) and Higher Secondary (class XII) levels. From the point of view of its constitution and responsibilities, this Council is analogous to other State Boards, Councils like the West Bengal Board of Secondary Education, West Bengal Board of Madrasah Education or the West Bengal Council of Higher Secondary Education. TheWest Bengal Council of Rabindra Open Schooling is recognised by the Government of West Bengal as well as the Government of India, the National Institute of Open Schooling (NIOS), other Boards etc and it is a member of the Council of Boards of School Education in India (COBSE). Read More...
Our Achievements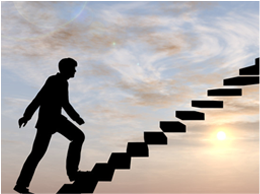 Morbi finibus accumsan lorem nec condimentum. Suspendisse condimentum, lorem eget dictum convallis, nisl felis gravida sem, sed pellentesque erat tortor rhoncus elit. Nulla interdum semper mauris, vitae egestas augue condimentum et. Duis fringilla ut justo eget congue. Phasellus at tempus sem.
90000
students Enrolled This Year